DATES: 25th to 27th of October of 2023
LOCATION: Stellenbosch, South Africa
VENUE: Protea Hotel by Marriott Stellenbosch + TRAVEL INFO
CONFERENCE FEE: Free of charge
The 8th Edition of the Exchange of Experience focuses on TRAINING to empower Imaging Scientists in advanced imaging facilities. By providing essential knowledge and fostering collaboration, EoE VIII aims to advance BioImaging and Biomedical Imaging. Experts worldwide will convene to share insights, inspire innovation, and bridge academic and facility career paths.
This year's conference is co-organized with Global BioImaging's long-time partners, South Africa BioImaging (SABI) and the recently formed African BioImaging Consortium (ABIC). The ABIC consortium represents several African countries and will hold its annual community meeting between the 22nd and 24th of October 2023). Together, these organizations aim to create a vibrant and diverse conference that will facilitate valuable discussions and exchange of knowledge in the field of BioImaging.
A big thank you to our DIAMOND SPONSORS for their invaluable support right from the early stages of event preparation: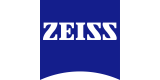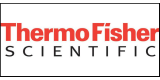 ---
INVITATION TO SPONSOR: To become a sponsor, kindly complete the sponsorship registration form by providing your company details and selecting your preferred sponsorship options.