The detailed Program is now available: CLICK HERE
Meanwhile, get to know some of our speakers a bit better:

Guillermo Anlló
Regional Specialist in charge of
Science, Technology and Innovation Policy Programme
Oficina Regional de Ciencias para América Latina y el Caribe
Oficina de UNESCO Montevideo
Economics Degree from the University of Buenos Aires - M.SC. in Science, Technology and Society from the National University of Quilmes, Argentina, specialising in science, technology and innovation (STI) policy, bio-economy and innovation indicators. He is currently the Regional Specialist in charge of UNESCO's STI Public Policy Programme for Latin America and the Caribbean. From there he is responsible for regional activities that promote and advance the Right to Science, divided into: i) science diplomacy and advising, ii) Science Education, iii) Science Communication, iv) Gender and STEM, v) Science and Technology Policy. Previously, he was Undersecretary of Technology and Innovation of the Province of Buenos Aires, Argentina; researcher and professor at the Faculty of Economics of the UBA and specialist at the Buenos Aires Office of ECLAC, conducting research and advising governments, mainly in Innovation Policies, with a focus on the primary sector.
---

Laurence Lejeune
Doctoral candidate Science Technology and Society
President AÉSTS, Vice-president RCPS/CNSP, Executive Committee member CTLS
Canadian Network of Scientific Platforms
Starting her career in Paris, France, she moved to Canada in 2000. Laurence Lejeune was a core facility manager for ten years at the Lady Davis Institute, then at the Centre de Recherche du CHUM in Montreal, Canada. During that time, she trained hundreds of HQP from diverse backgrounds in the fundamentals of cytometry, focusing on quality control and quantitative techniques. For the next four years, she gained industry experience and project management expertise as a sales specialist with Beckman Coulter where she interacted with a broad research community within and outside the cytometry research field. Then until 2022, she was an independent consultant providing tailored support for microscopy infrastructure and cytometry training. Her involvement as a volunteer with non-profit organizations demonstrates her dedication to the advancement of collaborative solutions: she is a founding member (2005) and past President (2008-2012) of the Canadian Cytometry and Microscopy Association (CCMA). Under her leadership, the group doubled in size and expanded to include light microscopy. She is a founding member (2016) and vice president of the Canadian Network of Scientific Platforms. She has developed extensive experience in project management. Laurence is deeply involved with different projects, including publishing an international recommendation for measuring imaging facilities' impact in collaboration with Global Bioimaging. She is passionate about advocating for platform scientists from various backgrounds and often with a unique career path, as her own story can illustrate. Her current engagement as a Science Technology and Society PhD candidate highlights her commitment to understanding the scientific platform's impact on the research ecosystem.
---
-
Teng-Leong Chew
Director of the Advanced Imaging Center (AIC) at Howard Hughes Medical Institute Janelia Research Campus
Advanced Imaging Center, HHMI Janelia Research Campus
Dr Chew is the Inaugural Director of the Advanced Imaging Center (AIC) at Howard Hughes Medical Institute Janelia Research Campus. He serves on the Scientific Advisory Boards of France BioImaging and EuroBioImaging, and currently chairs the Global BioImaging Management Board. Before joining Janelia, Dr Chew served as the Director of the Center for Advanced Microscopy at Northwestern University in Chicago. He has a keen interest in deciphering cytoskeletal regulation using advanced microscopy tools and tissue engineering. He is the founder of Imaging Latin America workshop, Imaging Africa workshop, and the Africa Microscopy Initiative (AMI), an infrastructure- and community-building initiative for the whole continent.
---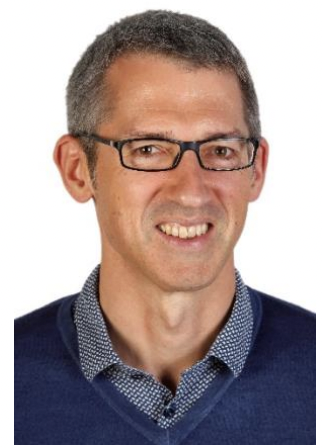 Jan Ellenberg
Head of Unit, Co-ordinator the EMBL Imaging Centre and Senior Scientist
EMBL Heidelberg
Jan Ellenberg is Senior Scientist and Head of the Cell Biology & Biophysics Unit at the European Molecular Biology Laboratory (EMBL) in Heidelberg and Coordinator of the EMBL Imaging Centre, EMBL's new open access user centre for advanced microscopy.
For over 20 years, he has been interested in cell division and nuclear organization, including systematic analysis of mitosis, nuclear pore complex structure and assembly, as well as chromatin organization and formation and segregation of mitotic and meiotic chromosomes.
His goal has been to obtain structural and functional measures of the required molecular machinery inside cells using quantitative 4D imaging, single molecule spectroscopy, as well as super-resolution microscopy. His research group played a key role in large EU-wide efforts on systems biology of mitosis, microscopy automation as well as unbiased computational image analysis. He has coordinated European and EMBL efforts to make imaging technologies more accessible to researchers.
For his scientific merits within cell biology plus his engagement in the integration of bio-sciences, he was conferred honorary doctor of philosophy at the Åbo Akademi University, Turku, Finland in 2016 and was elected as member of the Academia Europaea and the Leopoldina in 2017 and 2018, respectively.
---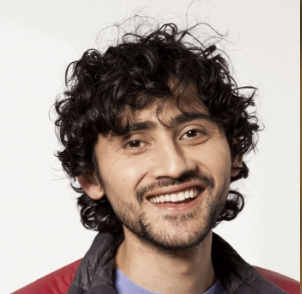 Manu Prakash
Associate Professor of Bioengineering and fellow, Leading Interdisciplinary Collaborations, Stanford Woods Institute.
The Prakash Lab: We use interdisciplinary approaches including theory and experiments to understand how computation is embodied in biological matter. Examples include cognition in single cell protists and morphological computing in animals with no neurons and origins of complex behavior in multi-cellular systems. Broadly, we invent new tools for studying non-model organisms with significant focus on life in the ocean - addressing fundamental questions such as how do cells sense pressure or gravity? Finally, we are dedicated towards inventing and distributing "frugal science" tools to democratize access to science (previous inventions used worldwide: Foldscope, Abuzz), diagnostics of deadly diseases like malaria and convening global citizen science communities to tackle planetary scale environmental challenges such as mosquito surveillance or plankton surveillance by citizen sailors mapping the ocean in the age of Anthropocene.
Don't forget this is a hybrid conference! Registrations are open until the 5th of September.